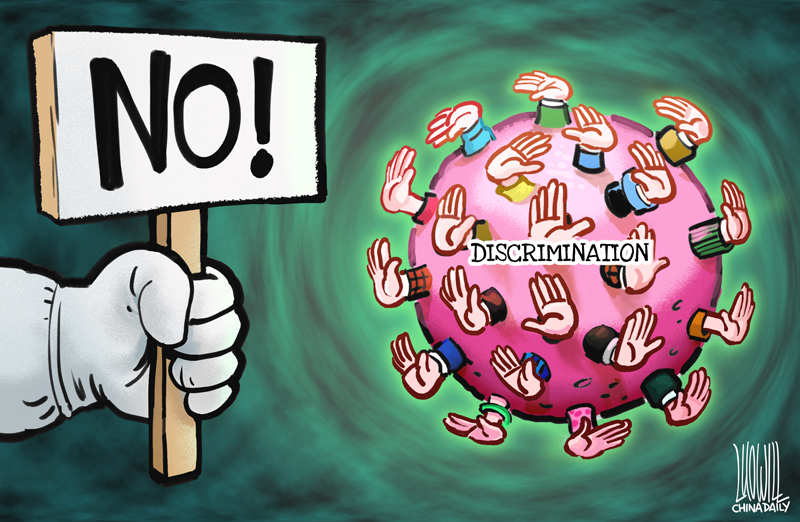 The social stigma around Covid-19 patients disturbs the recovering process of those with the potential to survive the Virus and makes it difficult for those who were in contact with positive individuals to test or those who show symptoms of Coronavirus to seek medical attention, because of the fear of the stigma around positive patients in communities.
Some related social stigmas include racial, and nationality discrimination, as the virus first outbreak was in China (Wuhan) most Chinese nationals in different parts of the world mostly for work purposes are stigmatized. Due to conspiracies about the Virus attacking only Caucasians have previously caused stigmatization on white people, given the fact that the first case of Covid-19 in South Africa was said to be a white traveler who had visited Italy.
In a recent case in South Africa, a teacher who tested positive for COVID-19 after a school meeting in Deveyton was in self-isolation when she tried burning herself to death, because of the stigma around Covid-19 patients in communities and anxiety. Her husband who is a teacher said the wife woke up at 4 AM in the morning and went to the kitchen, he and their 17-year-old son went to check up on her, after a short while they suspected something was burning when they got in her isolation room they found her in a blaze of flames, the husband used a blanket to extinguish the fire while the son grabbed a bucket of water to put out the fire while waiting for emergency services to arrive.
The husband has since vowed to teach the community about the negative impact of Stigma around Covid-19 patients and educate the society about Covid-19.
Global cases of Covid-19 are as follows:
Confirmed cases: 9,551,507
Today's new cases: 32,025
Deaths: 485,423
Today's deaths: 1,464
Recovered: 4,985,515
Critical cases: 58,117.
For more information on the Coronavirus (https://www.who.int/).