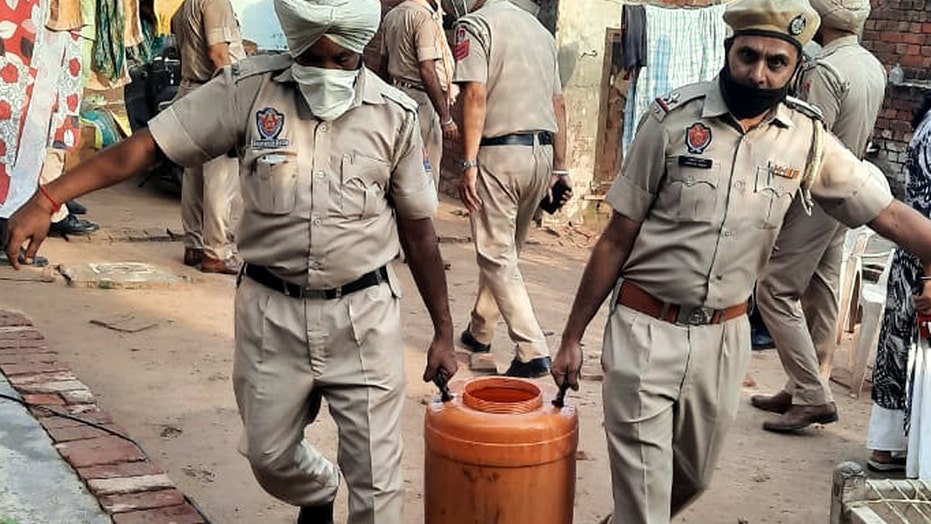 Like any other country at this time, India has been fighting different battles in the year 2020. The country has been facing a surge in fatalities caused by different factors. Recently India has reported 98 fatalities from Tainted alcohol, people from poor communities in India resort to illegally brewed alcohol to quench their thirst, as a result most suffer from alcohol poisoning and some even lose their lives to these counterfeit alcohol sales and consumption.
In recent cases in the past week 98 people have been reported dead following bootleg alcohol consumption. In the wake of the Covid-19 lockdown as a worldwide strategy to curb the spread of the  virus, the ban of alcohol sale as part of the lockdown regulations has set the illegal trade into a blooming business in India. The previous year 2019 133 deaths were recorded due to counterfeit alcohol consumption, this illegal business trade has been claiming the lives of the poor. So far 25 people have been arrested in connection to the trade that claimed 98 lives, in the 25 arrested 6 police officers and 7 Government officials were also arrested for failing to prevent the illegal trade. Every year thousands of people die from counterfeit alcohol worldwide.
In May 2020 cyclone Amphan hit the country and 118 fatalities were recorded between the 16th of May to the 21st May 2020. The damage caused by the Cyclone amounted to $13.6 Billion, thousands were left homeless as a result of the cyclone.
More than 1.8 Million confirmed Covid-19 cases have been recorded in India taking the country to 3rd place in the Global statistics of the deadly virus. at least 37,364 fatalities have been recorded in the South-Asian country. With a population of more than 1.3 Billion the numbers are expected to rise, this can also be exacerbated by a large number of more than 100 Million poor people living in slums due to poor sanitation and over crowded areas. Rajeev Sadanandan, a former health secretary in Kerala said  "We must first start thinking of the poor as humans.."